KIN UKON
Premium Turmeric Supplements from
Okinawa • Japan
100% natural and fermented turmeric
Glass container with approx. 500 turmeric caplets.
Enough for almost 2 months of consumption at the recommended daily dose.
One and only turmeric supplement in Japan without additives. The effects are unique and can't be compared to any other turmeric supplement.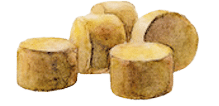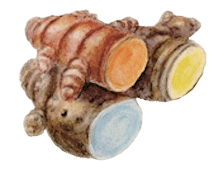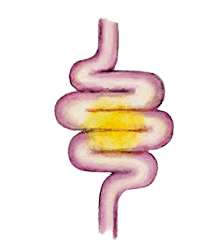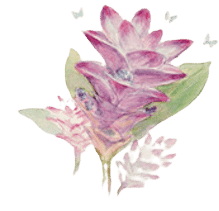 100% natural turmeric pressed into caplets.
Unique mixture of three different varieties of turmeric : Spring, Autumn, and Purple Turmeric. Which according to traditional Japanese natural medicine knowledge, has an synergistic effect. This means that the varieties reinforce and complement each other optimally in terms of effectiveness and bioavailability.
The turmeric mixture is fermented . This creates among other benefits, an increase of the active ingredient curcumin, while at the same time its absorption in the intestine is optimized.



Contains effective curcumin in natural form.
NO preservatives, coagulants, or additives
Recommended daily dose: 10-15 turmeric caplets taken with water.
For further optimized absorption, KIN UKON can be taken with a fatty meal. More information about this under BIOVAILABILITY .
I haven´t been ill for 8 months! It used to be different! I can only associate this with Kin Ukon!
A friend gave me the wonderful turmeric caplets and I am very excited. A super product. I take 30 every day and feel powerful and vital! Mega!
After I started taking Kin Ukon, I'm not sick at all. I'm pretty fresh and actually do not have a hangover anymore! I used to struggle with hangovers after just a glass of wine! I love Kin Ukon and am convinced that my friends that I am now ordering for will be just as excited!
My health checks always showed poor liver results and I had to treat it but I started taking Kin Ukon turmeric and it was incredible. Now my liver numbers are good. My family is surprised.
Customers are anonymous and consent to the publication of their feedback.