Especially known for effectively fighting inflammatory conditions in the body. Turmeric's powerful antioxidants boost the immune system and protect against free radicals.
Glass container with approx. 500 turmeric caplets.
Enough for almost 2 months of consumption at the recommended daily dose.
Anti-inflammatory effect
Accelerates the body's own detox process
Protects cells by neutralizing free radicals
Strengthens the immune system
Antiviral effect
Supports liver function
Promotes digestion
Turmeric has won the attention of researchers in Alzheimer's diseases and other neurological disorders
Supports the heart and blood circulation
Relieves/prevents migraines/headaches
Relives arthritis and rheumatism pain
Prevent herpes-simplex viruses
Anti-Aging; Renews cells which makes the skin look younger
… Pssss KIN UKONs Insider Tip; NO hangover after consuming alcohol! Take 10-15 turmeric caplets after drinking and before bedtime.
Turmeric root, nature´s number one antioxidant and anti-inflammatory has many names. It is not without reason that it i.a. is referred to as the "miracle root", "superfood" or "beauty-hero".
In Asia, turmeric has been used as a natural remedy (antibiotic) for thousands of years, and in India, turmeric is an essential component of the holistic health system Ayurveda. Thanks to the healing properties of turmeric and millennia-old traditions, our health can benefit from it today in the Western world as well. Direct from Okinawa, the Japanese island with the world's highest concentration of 100-year-olds, we present the premium turmeric KIN UKON - a 100% natural turmeric supplement consisting of three varieties of turmeric with concentrated curcumin content and high bioavailability.
Doctor and nutritionist Dr. Barbara Hendel and medicine journalist Klaus Oberbeil¹ summarize the effect of turmeric / curcumin:
Curcumin inhibits inflammation in the body through its powerful antioxidants. The result is a strengthened immune system, because the body gets "help" to fight inflammatory conditions and thus more resistance to protect itself against various viruses, bacteria and fungi. Most diseases of civilisation have one thing in common: oxidative stress caused by free radicals and inflammation. Inflammation damages cells through the formation of free radicals. Free radicals in turn damage our genetic information, the DNA – and thus lay the foundation for the development of cancer. Curcumin has the ability to both reduce inflammation and neutralise free radicals. Its healing powers can prevent or even cure diseases.
¹Kurkuma – die heilende Kraft der Zauberknolle. (Turmeric – the healing power of the magic root).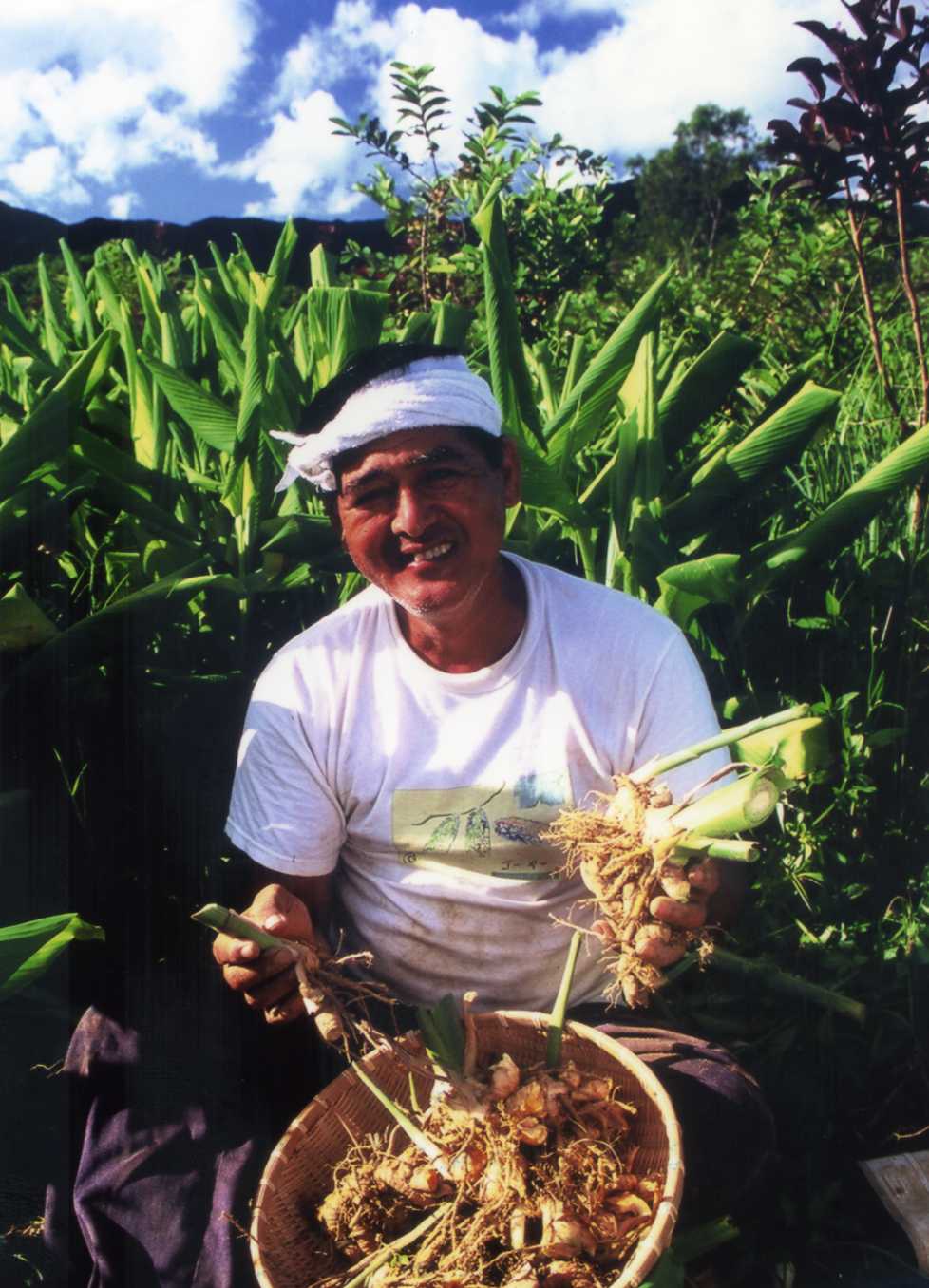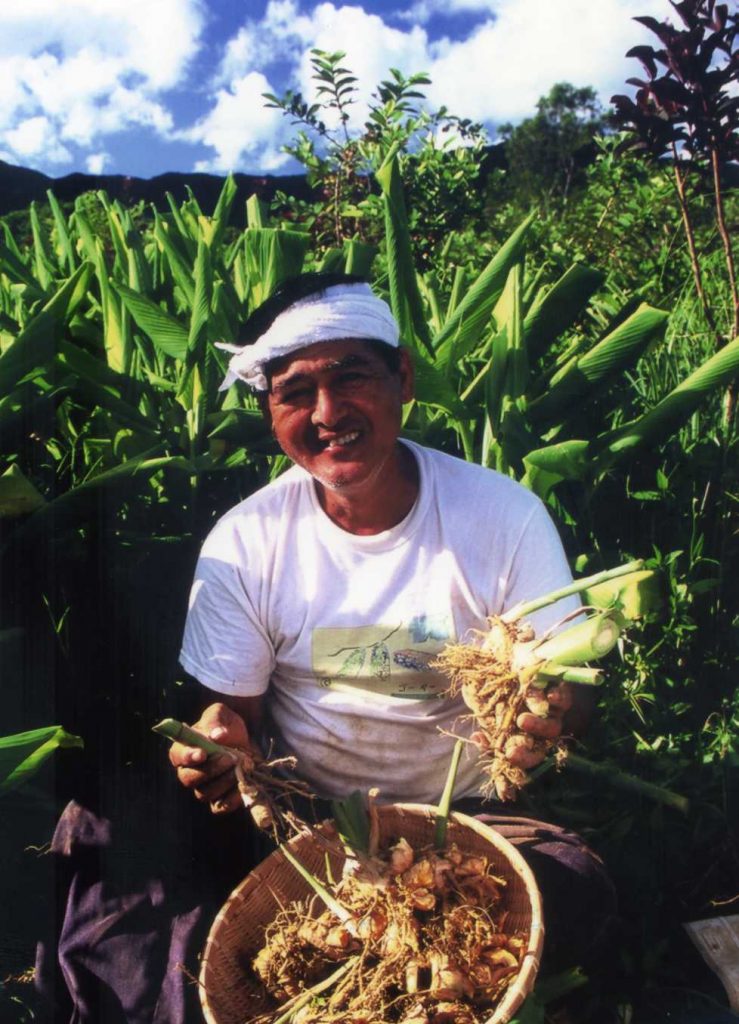 Bio product
Pesticides are NOT used in the cultivation of turmeric. Turmeric is a very strong (phytochemical) plant, which is why there are no problems with insects, for example. In Okinawa, turmeric is even planted as an insecticide on the fields because the powerful antioxidants of the turmeric root keep the insects/creepy crawlies away.
This is common knowledge in Japan and the reason why there is no organic certification for Kin Ukon turmeric.